This is Matt Nathanson. (yes we were that close) My daughter has a unhealthy crush on him. Who can blame her I have one as well. I saw him as an unknown opening act for Pink when she was doing her club tour. Totally got my socks rocked off. So some time later I introduced Matt to Rachel and she has been in love ever since. Now the night I was him in Indy I got the chance to meet him he was hanging outside selling his CD and was a good guy he shot the shit for a while, a quality guy in my opinon. Well fast forward a few years and a few hits later. Rachel finally managed to get to see him in Stlouis but no one would go with her so she asked me knowing I am always down for a road trip. Actually the last thing i wanted to do was drive 4 hours to see anyone but I was looking forward to getting some quality time with her since she moved out i take time with her when ever i can get it.
So we drive out to St louis and the opening act (Scars on 45) was real good and the finally MAtt hits the stage. He was just as good as I remember and my daughter was in Love!!!
Now before we left she told her boy friend she was not coming back cause Jim somehow manages to get backstage and when I meet Matt we are getting married and I am not coming back... Well Jim has great luck / mad skillz ....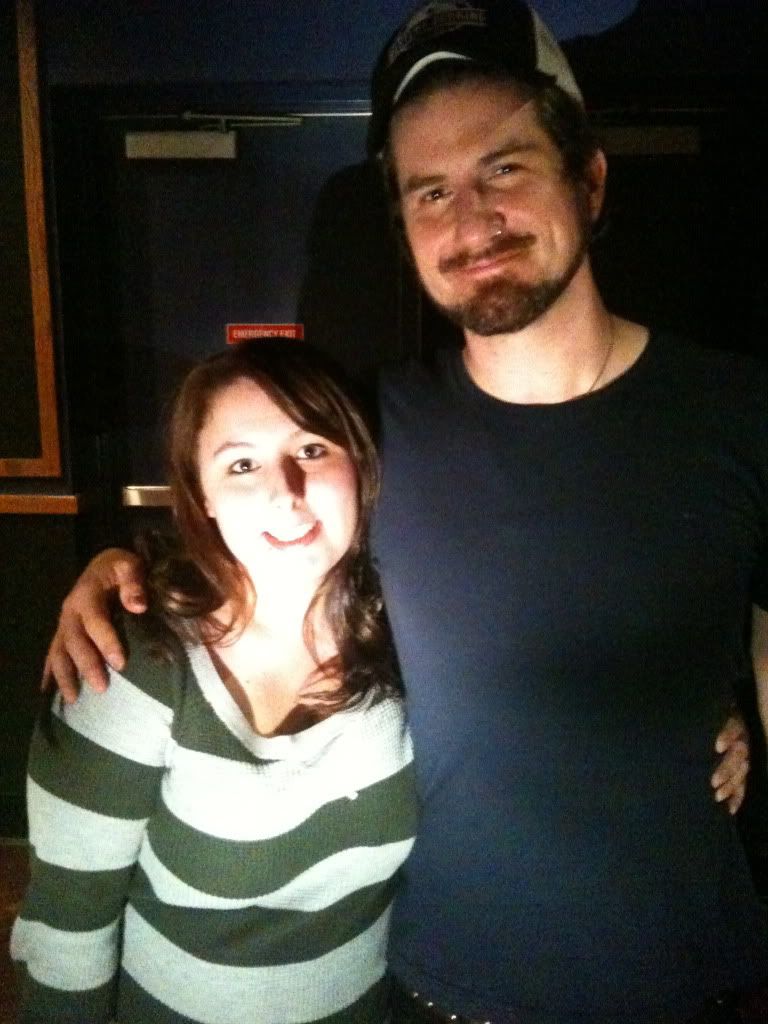 Once again I'll say it Matt is a real good guy. he took time to sign an autograph and have a conversation with Rachel he they leaned in on a bar table and laughed and smiled. Let me tell you I had a happy daughter and for a brief minute i was a cool dad.